Ordinary election Assembly of the LDA Sisak is held on 16 June 2012. During this Assembly a new Governing Board and President is elected, activity and financial report for 2011 is adopted and operational plan for 2012 is re-approved.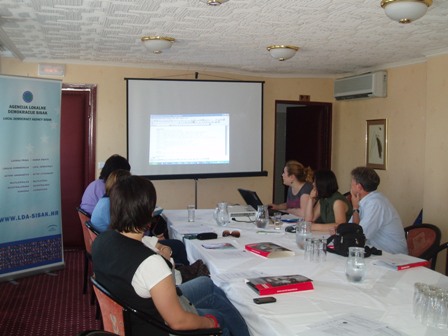 During 2011 LDA Sisak successfully implemented 9 projects in a framework of its 4 programs: Local democracy, Culture and Human Rights, Education, networking and youth exchange and European integrations. The Assembly concluded that all projects are following LDA Sisak Strategic plan.  
Very important topic discussed is the future challenges and  new ways of cooperation in the Association of the Local Democracy Agencies network, after Croatia joins the European Union in July 2013.
New management team of the LDA Sisak
Ivana Švragulja (President of the Governing Board), Paula Raužan (LDA Sisak President), Branka Paškuljević Turniški and Josipa Drvodelić (members of the Governing Board)
LDA Sisak members and staff